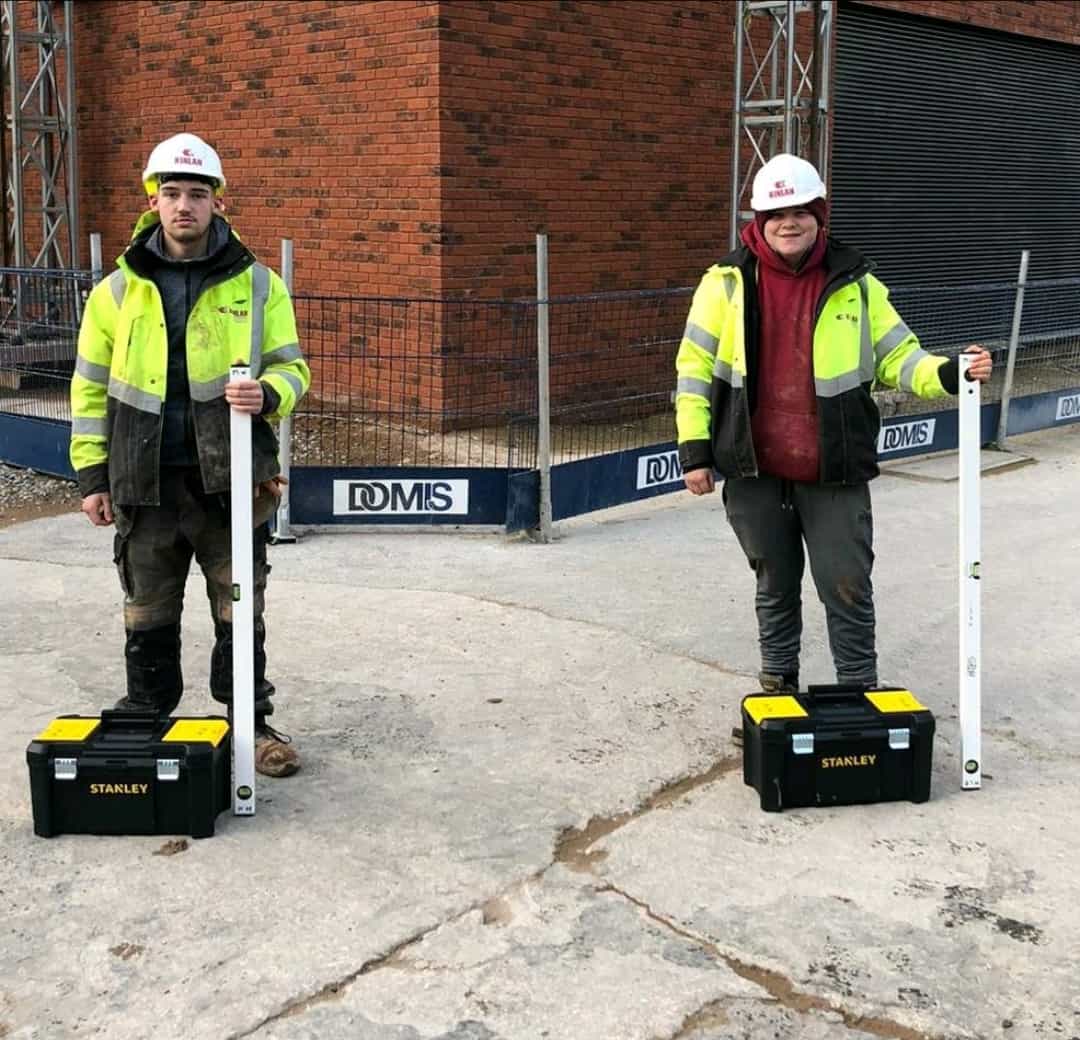 Teaching the future of Bricklaying
Here at Kinlan Brickwork Ltd we understand how important it is to get the youth of today onto apprentice schemes, especially in the Construction industry.
For many years this has been on the decline, with many 17 year olds opting for higher education leading onto University degrees. While a degree is an excellent achievement to receive not all industries require a degree related career.
Kinlan Brickwork has taken on two apprentices to complete their Level 2 in Bricklaying.
Both of the Apprentices will be working alongside our highly skilled bricklayers, gaining the valuable skill set they will need to become successful in the Construction industry and more importantly the brickwork sector.
Here at Kinlan Brickwork Ltd we are looking forward to showing both lads the hard work and quality that goes in to each and every project we work on, with the incentive they will apply this into the apprenticeship course.