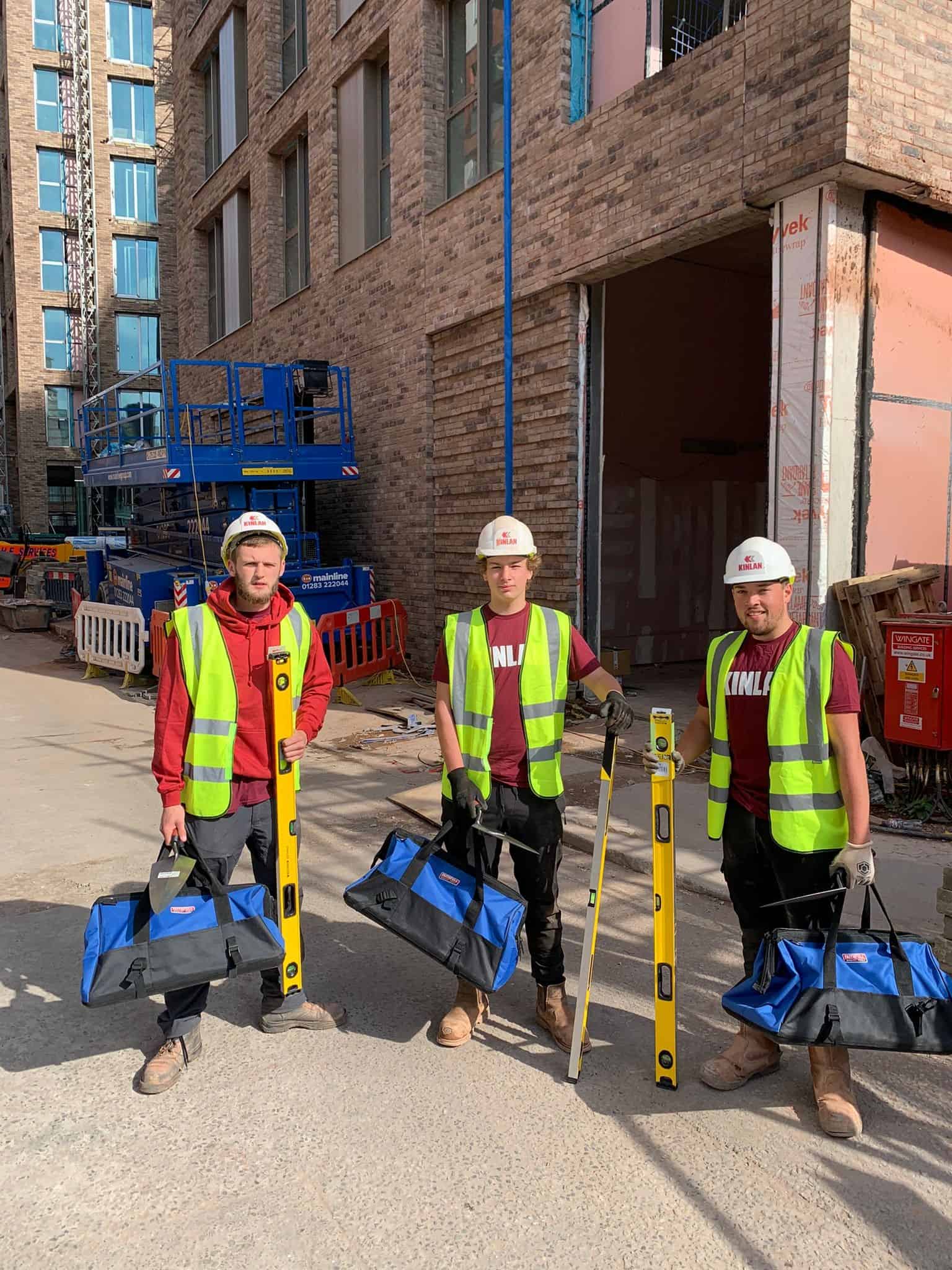 Apprentices Appreciation!
A huge well done to our 3 apprentices who are working hard every day to become the best versions of themselves and putting their everything into each day and making amazing progress! 👏🏼👏🏼🧱
Thank you to the colleges who support our apprentices and make sure they get the best education possible! Salford City College Group & Oldham College 📚
We would also like to thank Debbie from Miers Construction Products Ltd for supplying tool kits for our apprentices! 🙌
Some feedback from the apprentices;
Oscar – "I have progressed massively since working here top lads looked after me an all are willing to show apprentices their skills to teach us. I am going to go far with this company and make a good future for myself"
Jack – "I thoroughly love my time at Kinlan and am so thankful for the opportunity to learn and improve my future career. I am excited for my future with Kinlan"
Finley – "I'm finding my time at Kinlan fantastic and I want to encourage more lads to come and become bricklayers. I have learned at Kinlan that you're working for a brilliant company and there are many opportunities to come, it's not only that you ever get left out it's a team mentality. I do hope there's a bright future ahead of me at Kinlan"
Well done boys! Keep up the fantastic work!👏🏼🧱
Another thank you to Ben Douglas BSc (Hons) who has helped the apprentices along their journey!