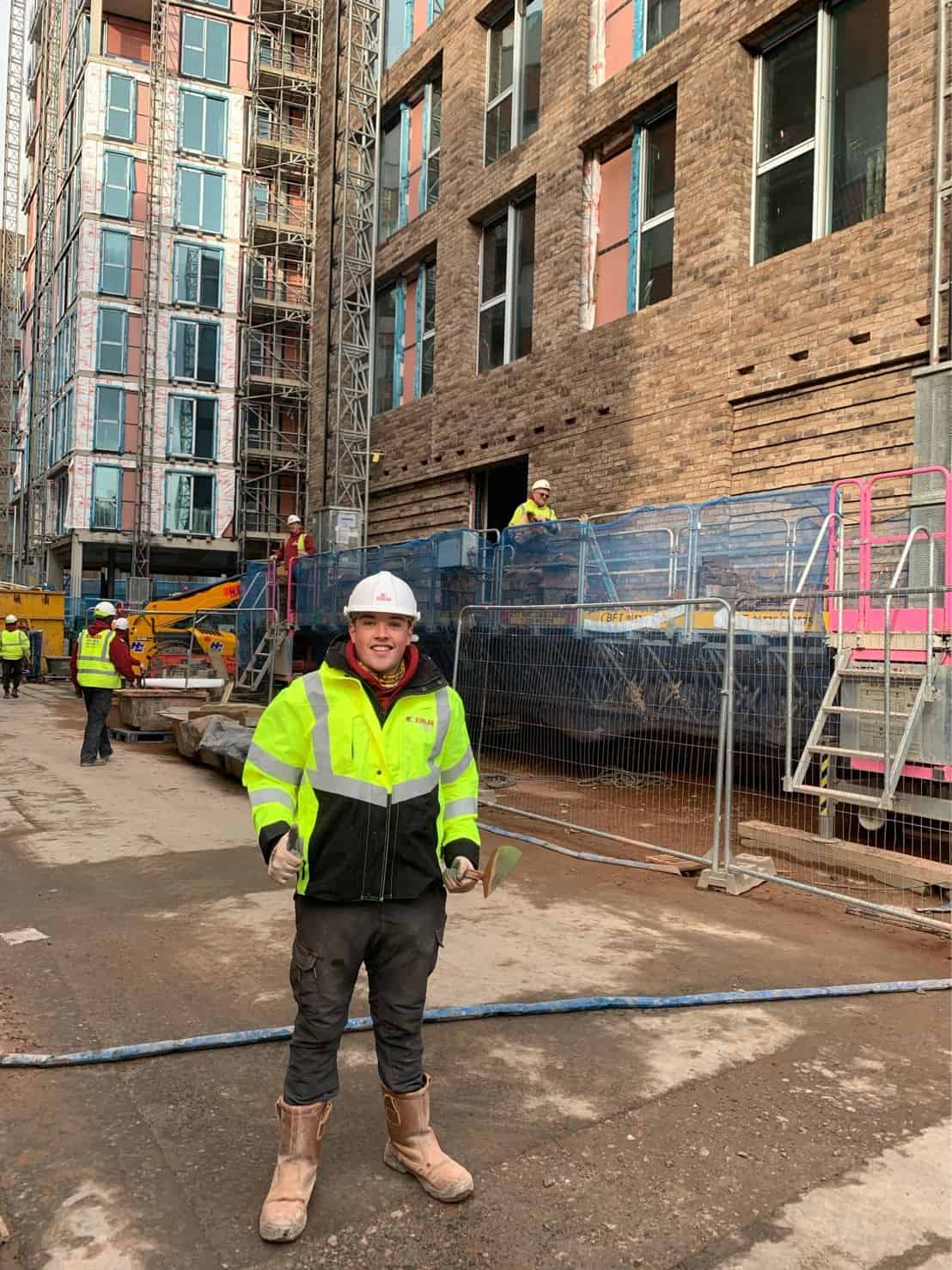 National Apprentice Appreciation Week!
We welcome Finley who joined Kinlan Brickwork Ltd at the beginning of the year. Finley was working his way through his apprenticeship at Salford City College Group and was desperately seeking an employer to complete his Apprenticeship.
After interviewing Finely and seeing his potential we decided to give him a shot! Not only is Finley a lovely lad, very passionate about his job, has a great attitude and sets a cracking brick 🧱learning from his peers Eddie Corcoran & Mick Harris.
Seeing as it's National Apprenticeship Week, we wanted to give him an appreciation post 👍.
We asked him to describe his time so far at Kinlan and he said the following:
"Working for Kinlan as an apprentice has given me a lot of confidence in the building game. They are mentoring me and teaching me bricklaying skills and life lessons. I hope to be more established into the Kinlan Company in the future and develop my knowledge and skills to fit in within the business"
As the company begins to grow from strength to strength there will be plenty more opportunities for future apprentices within the business 👍