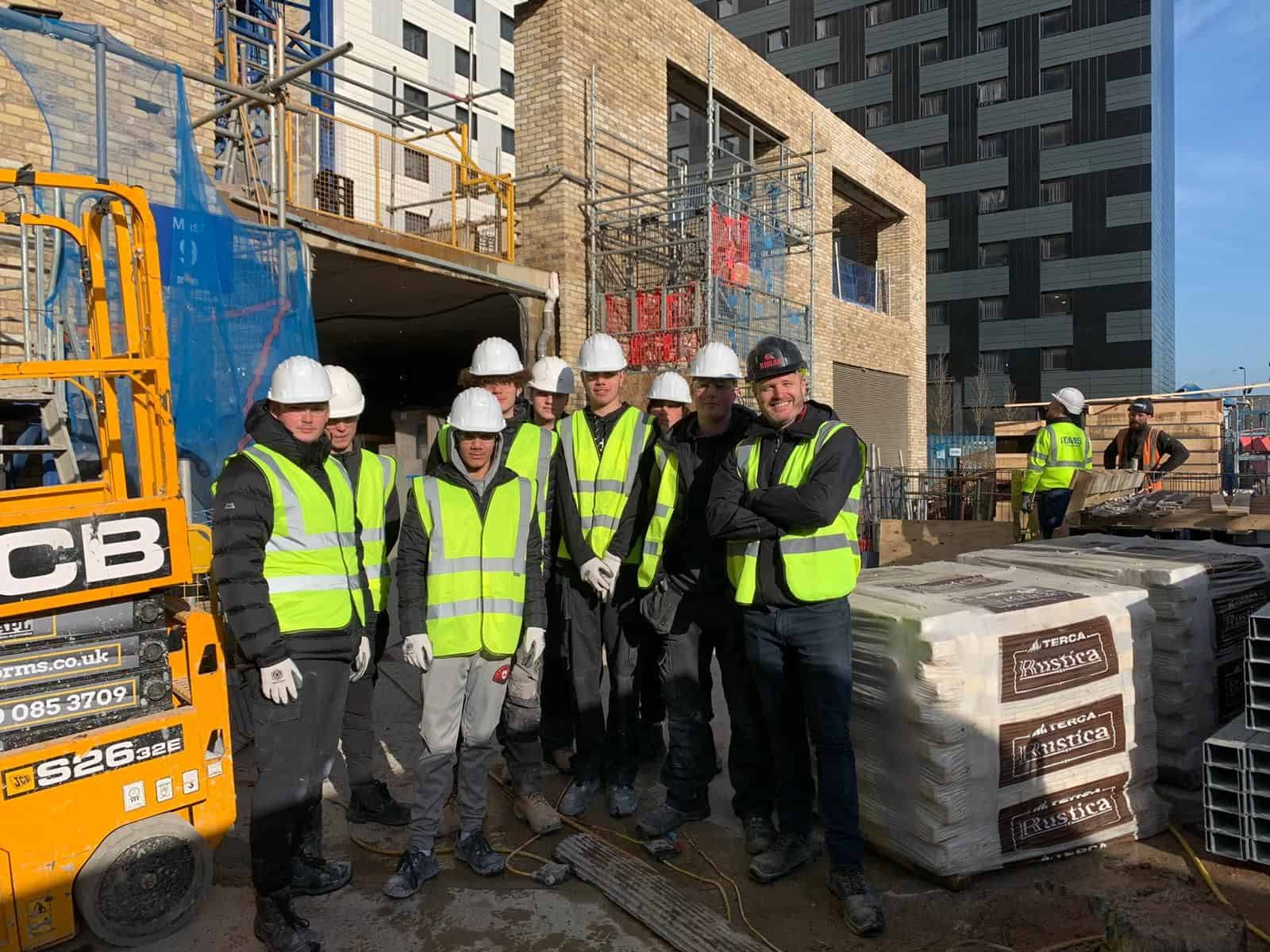 Today's Site Visit with 1st Year Apprentices 🧱
Today's site visit involved 1st year apprentices visiting the Anchorage Quay project from Tameside college for an insight into the life of a bricklayer 🧱
We showed them how a high-rise project is built right from the beginning to the end with the site team. We gave the students a presentation in the site office about how we operate, discussing pre-planning, health and safety and quality procedures.
Following this, we then took the students out to site under the supervision of our Project Manager Paul Kane, our Contracts Manager Ben Douglas BSc (Hons) and our Director Jamie Hoskinson to take a look at the build-up of the external wall and how are systems work out on site.
The students really enjoyed being out on site and were intrigued by the knowledge we had to offer. There were lots of 'Q and A' from the apprentices which was really good.
At Kinlan brickwork we aim to encourage and invest in young people to learn a trade such as bricklaying as the industry always needs new trades.
Happy national apprenticeship week from us all here at Kinlan!😊👏🏼