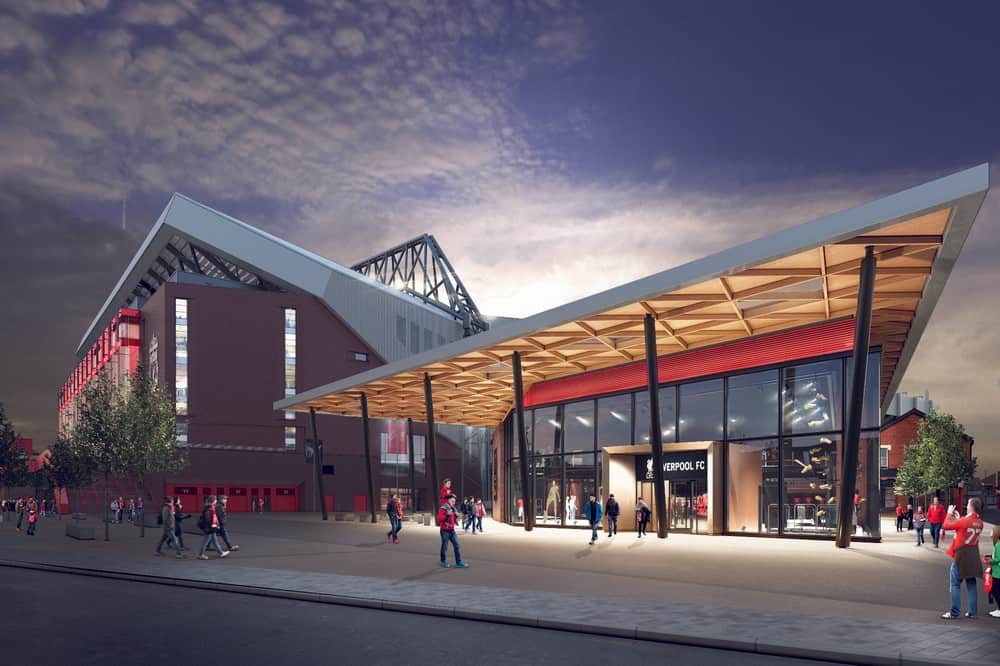 Kinlan has been awarded the masonry package to build the new Liverpool FC Store
Kinlan Brickwork Ltd has been awarded the Masonry Package to build the New Liverpool Football Club Retail Store.
Kinlan have been awarded this large brickwork contract by Grahams Construction, this is our first project for Grahams Construction and we are looking forward to working with them.
This is a very prestigious project and an exciting opportunity for Kinlan as the main component of the build is its considerable amount of feature brickwork.
As Kinlan Construction is a Liverpool based Subcontractor, it is fantastic for us to be working on a project in our City on a Development that will attract many visitors and tourists once built.